A good monitor setup is a very important aspect to getting the right sounds out of your Axe-Fx II preamp. I was fortunate enough to have a good sounding listening setup before getting the AxeFx which allowed me to jump right into the unit and get great tones right from the start.

It his highly recommended you spend time getting the best possible monitoring setup when editing AxeFx patches or you may be improperly hearing what you are creating.

My Monitor setup was originally created for good vinyl playback. But the warm analog audio aproach lends itself well to the guitar tone creation.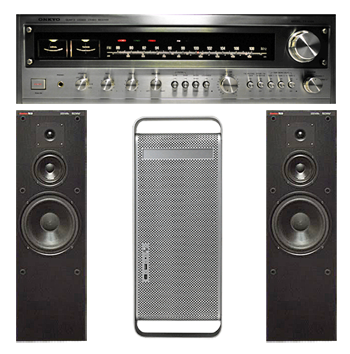 • Vintage Onkyo TX-4500 Receiver
• Boston Acoustic T-930 Tower Speakers
• G5 Mac Tower with soundcard upgrade